Our occupation with tourism started at the beginning of the new millennium. Since 2015 our love for motorcycle and car, brought the cooperation with several car rental companies in the Greek islands.
Panos Rent a Scooter®
The aim of Panos Rent a Scooter® is to make friends and not just customers , and the future and further stable, while dynamic growth, with competitive prices, high quality services, maintaining high safety standards of our fleet perfectly preserved, through constant cooperation, driven human and friendly cooperation and mutual benefit with our customers.
Our philosophy
The philosophy of Panos Rent a Scooter® reflectes to the needs of its customers, to ensure the ideal value - service - price.
We are a company that focuses on innovation. We want to evolve our services so as to offer a comprehensive proposal of service to our customers.
Special low rates on booking
From € 10 a day (50cc), valid for bookings of 22 days or more.
24/7 customer support
24-hour service, vehicle insurance coverage,unlimited kilometers.
Lots of locations
Pickup - drop off  to airport, ports, Metro stations upon request.
Best motorcycles for your comfort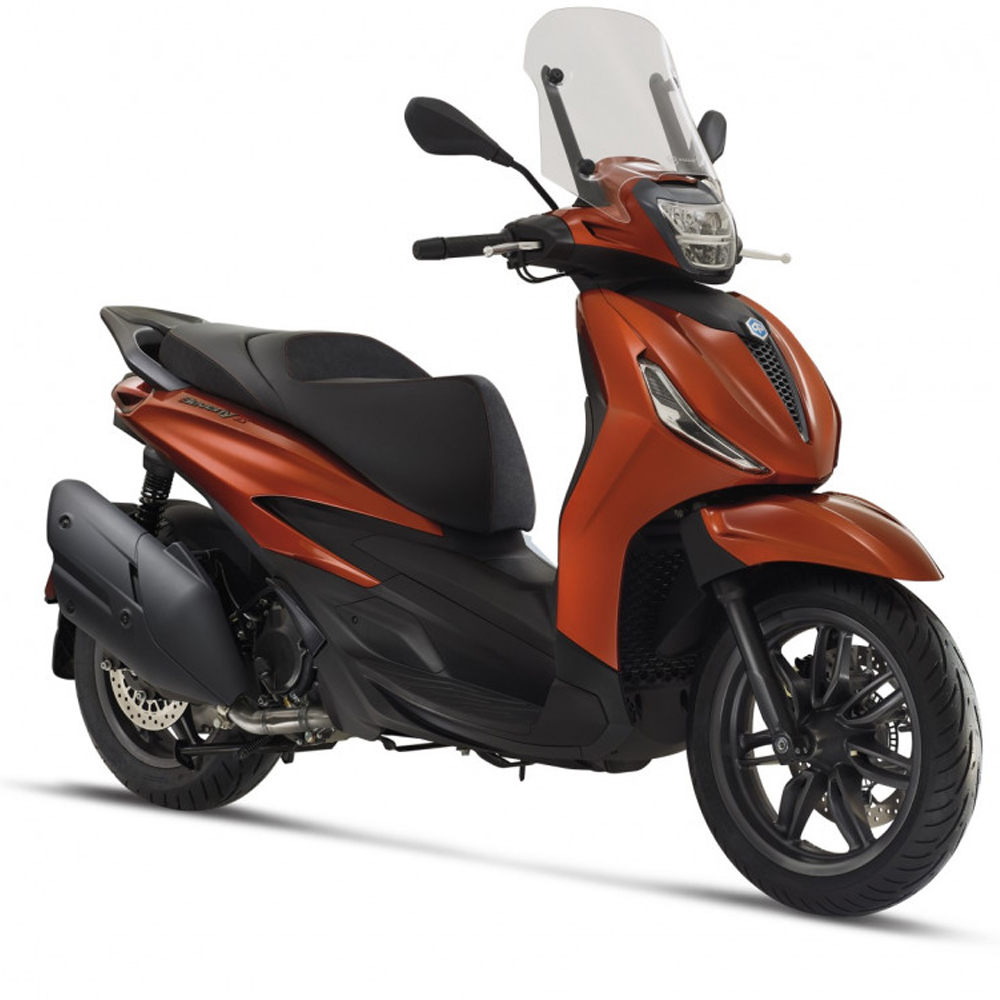 Piaggio Beverly 400 E5
Starting From € 40.00
CATEGORY: F POWER: 55 ps/6250rpm WHEELS: F 17, R 17 WEIGHT: 238 kg SEAT HEIGHT: 79 cm
Sym Symphony 50 E5
Starting From € 20.00
CATEGORY: AM POWER: WHEELS: F 16" , R 16" WEIGHT: 111 kg SEAT HEIGHT: 79 cm
Honda CB 500 X
Starting From € 55.00
CATEGORY: E POWER: 47.6 hp / 8600 rpm WHEELS: F 19, R 17 WEIGHT: 197 kg SEAT HEIGHT: 83 cm
Honda Forza 350 MY23 E5
Starting From € 40.00
CATEGORY: D POWER: 21.5kw (29ps)/7500rpm WHEELS: F 15, R 14 WEIGHT: 182 kg SEAT HEIGHT: 78 cm
Sym Symphony ST 200 Top Box E5
Starting From € 25.00
CATEGORY: B POWER: 12.5 hp/7500 rpm WHEELS: F 16", R 14" WEIGHT: 128 kg SEAT HEIGHT : 79 cm
Piaggio Liberty 125 i get ABS E4
Starting From € 20.00
CATEGORY: A POWER: 8 kw(10.88 hp)/7500 rpm WHEELS: F 16, R 14 WEIGHT: 124 kg SEAT HEIGHT: 79 cm